The Health Ministry  promotes the maintenance of good health through educational seminars, health fairs, blood drives, workshops/training and provides information sessions and other preventative measures to improve the overall health status of our members, their families, and the community at large.
Active Aging Week
Montgomery County will hold its annual Active Aging Week (AAW) October 2 – 8, 2023.  Residents 50+ are invited to attend free programs and events that support the benefits of leading healthy physical, mental and intellectual lifestyles across the lifespan. The events are co-sponsored by various Montgomery County government agencies and departments, including Health and Human Services, Environmental Protection, Recreation, Montgomery Parks and Public Libraries as well as local community organizations, non-profits and hospitals.
A signature event "Go, Grow & Get Active" to kick off AAW will take place on Monday, October 2 at the Brookside Gardens in Wheaton. Attendees will be able to participate in activities that will boost physical and mental wellness through creative expression, exercise and socialization. Activities will include laughter yoga, brain games, strength training, meditation, seasonal crafts, yoga dance and more. Participants may also take a stroll around the grounds with the doctors from "Walk with a Doc."
Click here for flyer:  https://cumc.org/wp-content/uploads/2023/09/UPDATED-2023-Active-Aging-Week-flyer2.pdf
Below are direct links to the event registration:
AM Session https://www.eventbrite.com/e/go-grow-get-active-montgomery-county-active-aging-week-am-public-tickets-688044067327
PM Session  https://www.eventbrite.com/e/go-grow-get-active-montgomery-county-active-aging-week-pm-public-tickets-688054448377UPDATED 2023 Active Aging Week flyer2UPDATED 2023 Active Aging Week flyer2
2ND SUNDAY HEALTH SERIES
Colesville United Methodist Church in conjunction with our "Choose Healthy Life Grant" will conduct a health presentation each month on topics we believe will be of interest to our congregation and the community at large.  Join us in our fellowship hall for healthy information and healthy snacks.
All About Diabetes - A No cost, Diabetes Lifestyle Change and Risk Reduction Program
This is a presentation that covers 8 sessions over 12 weeks that is designed to raise diabetes awareness and educate participants on diabetes and the risks associated with it.  Please register for this informative and enlightening presentation.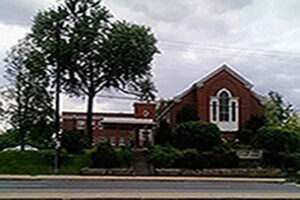 COVID-19 TESTING AT COLESVILLE
"When it comes to COVID-19, the numbers continue to paint a dire picture for Black Americans. Despite representing only 13% of the U.S. population, Black people account for almost 20% of deaths across the country. News 4's Cory Smith reports on the ongoing effort in the Black community to increase testing." In an interview with Reverend Armstrong, the Pastor said "the ministry is about saving souls but it is also about saving lives."